Testimonials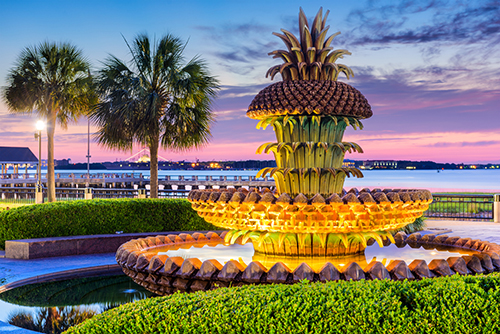 Client Testimonials
We highly recommend Jennifer Kunda to anyone looking for a Realtor. I've been buying and selling real estate since 1996 , have worked with many Realtors over those years and have never come across one who put so much effort and enthusiasm into a sale. She went well above what you would normally think a Realtor would do to sell your home. I only wish I could use her for all the other states I deal with real estate. She brought her team of a professional photographer and videographer after we were ready to list the house. They did an absolute incredible job presenting the home, which was just another part of the process where she went above and beyond. Jennifer and Dori were regularly contacting us throughout the entire process to make sure we understood everything and completed everything timely so that the transaction went smooth. Jennifer has more energy and passion for what she does than we've ever experienced before. She really should be a teacher for all realtors! If you are looking to buy or sell I a home, we would highly recommend her. She will not disappoint and you will see first hand that she is a super star at what she does! She sold our home in hours, which was wonderful!

Donna Rubino
We just sold our house in and wanted to take a second to recommend Jennifer Kunda and her team. They were very helpful and professional throughout the whole process. We have a special needs daughter and they listened to our concerns and made sure any special considerations we needed were noted for other realtors to see before coming to our house. We appreciate all the research they did but also taking our thoughts into consideration too. They did a great job guiding us through the whole process.

Jamie Montrose
Their *Professionalism* is the best I have ever, in my 76 years, worked with in the *marketing and sale* of my properties. Jennifer, her partner and staff (we worked with Dori, ) run an organization that is beyond reproach. Their company has many helpful steps along your journey so that everything is well organized and runs smoothly. If you want a real estate agency that offers fabulous service, unbelievable organization and will do their best to get your 'sale or purchase' rapidly completed, then Summerville Elite Homes Group is the place to go. I know your pleasure and happiness is their #1 Goal.
Ron and Diane Newman, Very Happy Clients
Under contract in 2 days.. at full asking price! Jennifer did a phenomenal job selling our home.

Michael Cantrell
Huge shout out to our real estate agent, neighbor, and now friend,
Jennifer Kunda
, for making selling our home quick, easy, and profitable! We appreciate your hard work, professionalism, and in-depth knowledge of the housing market, Jennifer! You made this journey easy for us! Our only regret is that we didn't have you as our family realtor when we purchased our new home. I'll miss your Monday calls!
Mary Beth Gonzolas
ABOVE AND BEYOND! I can honestly say that Jennifer and the team (Dori & Ross) are absolutely first class. We had them represent us in our recent sale and purchase and we could not have been happier. The attention to detail, frequent feedback, availability of communication, professionalism, attentiveness and sheer willingness to help and guide us through every step of the way was second to none. We had lots of bumps along the way (as you do) but Jennifer took the helm and kept a calm demeanor throughout ensuring that all obstacles were overcome with very little disruption or stress to us. With this fantastic team you really do feel like somebody has "got your back" in all of this. Also, they have an extensive network of people of all trades and professions that can assist with almost anything that you need. Extremely impressed and would highly recommend for all your real estate needs.
Terry Hanks
If you've been thinking about selling your Legend Oaks home,
Jennifer Kunda
with Summerville Elite Homes is the realtor you need to contact. We listed our home with Jennifer and within 24 hours were under contract, receiving multiple offers and selling above list price. She is extremely knowledgeable and a pleasure to work with, making our sale an enjoyable experience.
Angela Maravilla
Jennifer with Summerville Elite Homes Group helped my mother in law find a place to call home after moving 600 miles. She was amazing to work with while finding my mother in law a place to call home! She is extremely knowledgeable and helpful. If we should ever need help in real estate again, Jennifer will be our first and only call! If you have ANY real estate needs reach out to her!
Vanessa Faher
Jennifer is the best realtor we could ever ask for. I cannot say enough how great she was at helping us every step of the way. She supported us for every step and gave us professional advice to make our house sell even faster. She always communicated with everything and always had our best interest in mind. I would definitely recommend her and her team for selling or even buying!
Christine Horrocks
I'm a first time home buyer and Jennifer was literally the best. It was new construction and she was there through the whole thing giving me tips and pointing me in the right direction. We were on the hunt for over a year (I'm too picky) and she's had my best interest through all of it. 10/10. Five stars. A++. I can't say enough how much I recommend her. From one of her clients to friends!
Kaylie Huffman
We cannot say enough about how amazing Jennifer and the entire SEHG team has been in our home sale process! Jennifer's credentials from her architectural education, construction experience and knowledge of all aspects of the real estate market set the bar and set it high! So glad we crossed paths and can never thank you all enough for an outstanding job selling our home. Jennifer and her entire team are truly the best!
Bob Wilson
A special Thank You to
Jennifer Kunda
and her amazing Team at Summerville Elite Homes who really made a lot of these donations possible. Jennifer and her team are Awesome! When you are in need of a Real Estate Team, remember the Team that cares about our community. Remember Summerville Elite Homes.
Frank King
Jen and her team are a notch above any realtor I've ever dealt with. They give you their full and complete attention the whole way through the buying process.
Kevin Rice
Just wanted to give a shout out to the amazing Jennifer Kunda! She went above and beyond selling my in-laws condo. We just closed over the weekend at full asking price! My family could not have been more pleased! She made the process so easy and seamless and so stress free! I felt like I was working with a friend! Thank you again so much Jennifer for being part of our family for the last few months and for making my in-laws so happy!
Nicole Shedler
Thank you so much Summerville Elite Homes Group. Very smooth transaction with this team. They walked us through step by step and made this transition as easy as possible for us! Thanks Dori, Jennifer and Sarah at Holliday Ingram!
Stacey LeBlanc
Jennifer Kunda
is the best! We could not have imagined selling our home without her! Call her for all your home buying and selling needs You won't be disappointed! She really does care about her people and it shows every step of the way! Blessed to have the best!
Michele Yoke
Jennifer and her team were great to work with. Very efficient and responsive. Boy, has selling a house changed since we last sold one 16 years ago, but Jennifer has her finger on the pulse of the market. Thanks, Jennifer!
Dekle Griffith