Leah Ortega
Realtor, Marketing Manager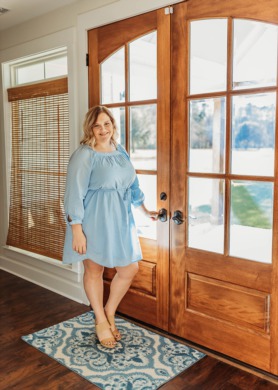 As a skilled realtor with a degree and background in marketing, I bring a unique perspective to the real estate industry. With a deep understanding of consumer behavior and market trends, I am able to effectively position properties to attract the right buyers.
My expertise in marketing has equipped me with the skills to develop creative and effective marketing strategies to sell properties quickly and for top dollar. I am dedicated to staying up-to-date on the latest marketing trends and techniques to ensure my clients receive the best possible results.
With a passion for helping people achieve their real estate goals, I take a client-centered approach to every transaction. I take the time to understand my clients' needs and work tirelessly to find the perfect property to meet their unique requirements.
I pride myself on providing exceptional customer service and strive to make every real estate transaction as smooth and stress-free as possible. My professionalism and attention to detail are second to none, and I am committed to delivering the highest level of service to my clients.
Whether you are looking to buy or sell a property, I am here to help. With my expertise in marketing and real estate, I am well-equipped to guide you through every step of the process and help you achieve your real estate goals.